Teens' Pledge of Allegiance
choice sparks backlash
Some girls at a Maine high school suggest that fellow students have the option of not reciting the oath. Added phrase to req

---

Al-Jazeera journalist caught flying drone in Paris hours
One of three Al-Jazeera journalists arrested for flying a drone in Paris will appear in court next week.

---

Priceless 3000 year-old artworks smashed to pieces by ISIS
Islamic State extremists used sledgehammers and power drills to smash ancient artwork to pieces at a museum in Mosul, in the north of Iraq.

---

Report that Al Sharpton's MSNBC show has been cancelled
The Baptist minister is set to lose his nightly show as MSNBC bosses decide to take channel in a new direction.

---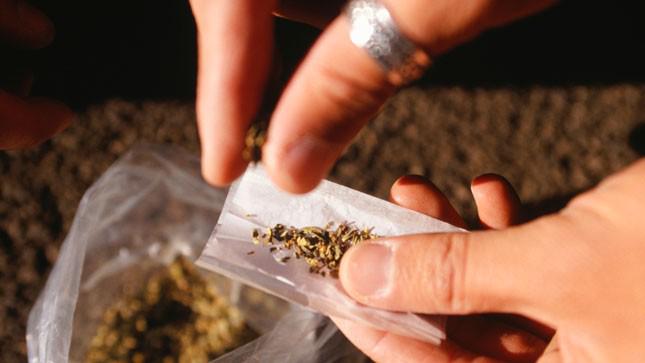 GOP lawmakers threatening DC officials with arrest
GOP members of Congress leveled threats of jail time against Washington, D.C.'s leaders Wednesday, with neither side appearing ready to back down in an intensifying battle over the District's move to legalize marijuana.

---

Senate Democrats OK GOP's Homeland Security plan
Senate Democrats on Wednesday signed onto a Republican plan to fund the Homeland Security Department without the immigration provisions opposed by President Barack Obama.

---

3 tobacco companies to settle lawsuits for $100M
Three major U.S. tobacco companies including R.J. Reynolds Tobacco Co, Lorillard Inc and Altria Group's Philip Morris USA will pay $100 million to settle hundreds of federal lawsuits over smoking.

---

3 NYC men arrested
for conspiring to join IS
Two of the suspects are accused of planning to travel to Syria to fight for Islamic State.

---

Walmart's wage-hike
ripple effect begins
One week after the discount chain announced plans to give employees a pay bump, another retailer follows suit.

---

Southwest grounds 128 jets for missed inspections
The carrier takes one-fifth of its fleet out of service after failing to inspect backup hydraulic systems.

---

Routh found guilty in 'American Sniper' murder trial
Former Marine Eddie Ray Routh was found guilty Tuesday night for the murders of "American Sniper" author Chris Kyle and friend Chad Littlefield.

---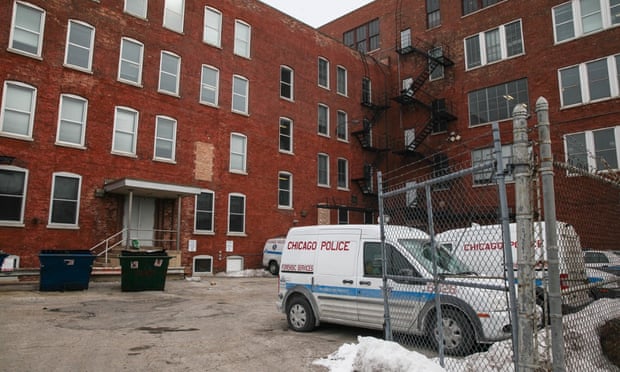 Chicago police detain Americans at abuse-laden 'black site'
The Chicago police department operates an off-the-books interrogation compound, rendering Americans unable to be found by family or attorneys while locked inside what lawyers say is the domestic equivalent of a CIA black site.

---

As expected, President vetoes Keystone pipeline bill
Defying the Republican-run Congress, President Barack Obama rejected a bill Tuesday to approve construction of the Keystone XL oil pipeline, wielding his veto power for only the third time in his presidency.

---

Terror fears after mystery tunnel found near Toronto stadium
A sophisticated tunnel has been discovered near a major sports venue and a university in Toronto, sparking new terror fears as Canada remains on edge over the threat of possible extremist attacks.

---

Zimmerman won't face fed charges for killing Trayvon Martin
The Justice Department will not file charges against Zimmerman in the shooting of Trayvon Martin.

---

Purina sued for allegedly killing 4,000 dogs with 'toxic' food
Despite years of online allegations that one of the most popular dog food brands has been poisoning pets, it wasn't until just weeks ago that the cat was let out of the bag in a court filing.

---

South to be hit with
second winter blast
Much of the region will see snow, sleet, and ice, leading to cancellations and hampered commutes.

---

GOP congressman under fire for lavish spending
Illinois Rep. Aaron Schock is criticized for using donors' planes and taking interns to a Katy Perry concert.

---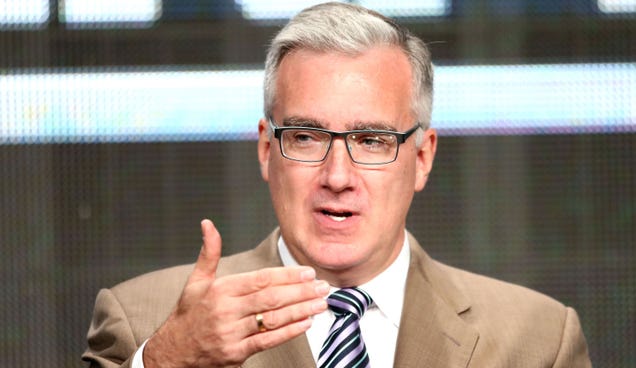 ESPN suspends Olbermann for Penn State tweets
Last night, Keith Olbermann got into it on Twitter with Penn State fans and students—originally over, of all things, the school's annual pediatric cancer fundraiser.

---

LA Fitness says
Muslims can't pray there
A man is suing LA Fitness after he said operators of one of its gyms told him he was not allowed to pray in
the locker room after his workout

---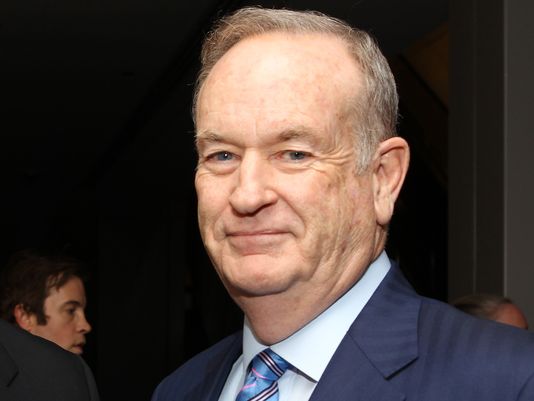 O'Reilly said to threaten reporter 'with everything I have'
Fox News talk show host and political commentator Bill O'Reilly threatened to retaliate against a reporter "with everything I have" if he felt her coverage of his war-time reporting was inappropriate, the reporter said.

---

VA secretary sorry for misstating military record
Veterans Affairs chief Robert McDonald apologized for erroneously claiming that he served in the special forces.

---

Lawmaker's puzzling reference
to female anatomy
Idaho Rep. Vito Barbieri asks if a woman can swallow a small camera for doctors to conduct a remote gynecological exam.

---

Diamonds for Jeb's wife
Potential Republican presidential candidate Jeb Bush's wife Columba (pictured) has expensive taste when it comes to jewelry.

---

Thief snatches cookie sale cash box from Girl Scout
A thief briefly struggled with a 10-year-old Girl Scout outside a California supermarket and snatched her troop's cookie sale cash box, but officers tracked down the suspect and then bought up the rest of the cookies, authorities said on Monday.

---

Obama, governors to
powwow over DHS budget
Some GOP governors who blame the president for a possible agency shutdown will get to vent Monday. Obama opt.

---

Report: Saudi men
detained for dancing
Saudi Arabia's morality police raid a private birthday party and make arrests, sources say.

---

GOP senator: 'No doubt'
Obama loves his country
Lindsey Graham refutes recent comments made by former New York Mayor Rudy Giuliani about the president.

---

Storms, freezing temps cause 21 deaths in Tennessee
Weather forecasters say most of the state will see low temperatures in the teens to mid-20s for the rest of the week.

---

Iran reacts to U.S. warnings regarding nuke talks
As the deadline for a first-stage deal approaches, the exchange could signal difficulties.

---

Tobacco giants fight ads
branding them as liars
Cigarette makers are battling an order that they underwrite ads in which they admit that they lied to the public.

---

Feud grows between
dad, partner of Bobbi Kristina
As the late Whitney Houston's daughter fights for her life, a dispute has erupted over whether Nick Gordon can visit her.

---

Giuliani's pathetic
bid to be relevant
Now he makes news by pandering in an unhinged way to what can only be described as the Sarah Palin wing of the Republican Party.

---

State of KY jobs center doesn't want homeless shelter nearby
A jobs center run by the State of Kentucky doesn't want an emergency shelter for the homeless and unemployed nearby.

---

Walker plays
along with Giuliani
Wisconsin Gov. Scott Walker, a leading Republican contender for the White House in 2016, said Saturday he doesn't know whether President Barack Obama loves his country.

---

Student photographed as a joke, kills self after online ridicule
A New York teen who became an Internet sensation for a "laser cat" yearbook photo has committed suicide.

---

WV, KY, OH
worst 'well-being' states
West Virginia ranked the lowest, beating out Kentucky, which ranked 49th. The two states have occupied these bottom spots for six consecutive years.

---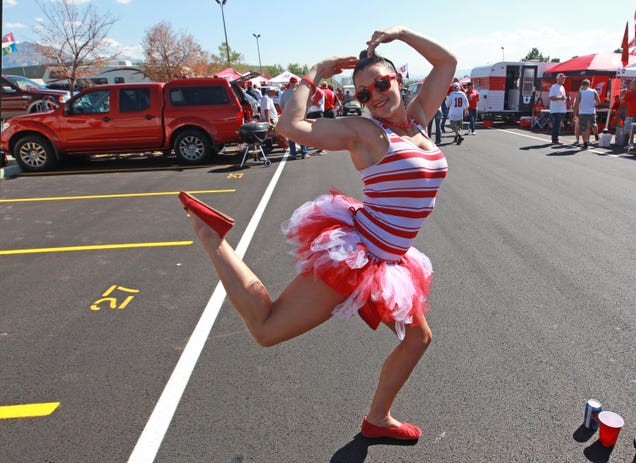 'Gawker' making fun
of millennials again
Gawker Online says the "dreaded millennial generation are now old enough to get 'real' jobs and have their own bank accounts. They're still getting the hang of it, god bless em."

---
Huffington Post
BuzzFeed
Drudge Report
Google News
Yahoo! News
ABCNews
AlterNet
BBC
CBS News
CNN
Crooks & Liars
Fox News
Google News
Gawker
The Hill
Media Matters
MSNBC
Nation
New York Times
Newsweek
Politico
Radar
Reuters
Roll Call
Slate
Salon
Talk Left
ThinkProgress
Time
UPI
U.S. News
USA Today
Village Voice
Washington Post
Washington Times
Wonkette
Journalism
Breaking News
HuffCrime
FoxCrime
DNCrime
GoogleCrime
CNNCrime
NBCCrime
BLOGS
ActBlue
American Street
Atrios
AmericaBlog
Bartcop
BlondeSense
Blues Historian
BuzzFlash
The Confluence
Cook Report
Crooks&Liars
CQPolitics
Daily Bellwhether
Daily Howler
Daily Kos
Deep Fabulousity
DemUnderground
Dodge County DFL
Drudge Report
Drudge Retort
Ex-Conservative
Fark
Framed
Huffington Post
The Impolitic
Left Coaster
Liberal Values
Media Matters
Media Bloodhound
Minstrel Boy
Moderate Voice
MyDD
NewsAlert
News Corpse
North Decoder
Opinion Mill
Page One
Political Wire
Raw Story
Real Clear Politics
Roseanne World
Rosie
Scoobie Davis
StevenHartSite
Story So Far
Smoking Gun
Subterranean
Suburban Guerrilla
10,000 Monkeys
The Onion
Thieves in Temple
TalkLeft
Talking Points Memo
TaylorMarsh
ThinkProgress
Troubled Times
Wonkette