Cincinnati cop accused of murdering motorist out on bail
Wildlife agency unable
to reach Cecil's killer
Why airfares are about
to hit record lows
Anxiety in Philadelphia
ahead of pope's visit
Turkey IS strikes create
conundrum for Obama
Will Trump put his money
where his mouth is?
What one can of Coke does
to your body in an hour
Eating fresh fish may
become a thing of the past
Best pizza parlors in the U.S.
U.S., Turkey work toward
Islamic State-free zone
15 jobs that pay less
than $15 an hour
AT&T, Comcast and Bank of America have 'worst customer service'
Outrage over Huckabee's 'door of the oven' charge
Trump tops GOP polls, know-it-all pundits are frustrated
Satanic organization unveils
statue in Detroit
Lynch faces potential minefield
over Clinton emails
History of racial unrest in county where Bland died
Republican discord plays
out on Senate floor
IKEA recalls products
after 2 child deaths
Trump opens double-digit
lead as backlash grows
Footage of Sandra Bland's
traffic stop released
Fatal police shooting of black Cincinnati driver probed
Kenyans see Obama
visit as homecoming
Target under fire for
controversial T-shirt
Why Gov. John Kasich is
running for president
Scientists unsure about
cause of sleeping sickness
U.S., Cuba begin
historic new chapter
Martin O'Malley sorry for
saying 'all lives matter'
3 family members swept
away in Ohio flood
Scott Walker changes tune on
gay Scout leader ban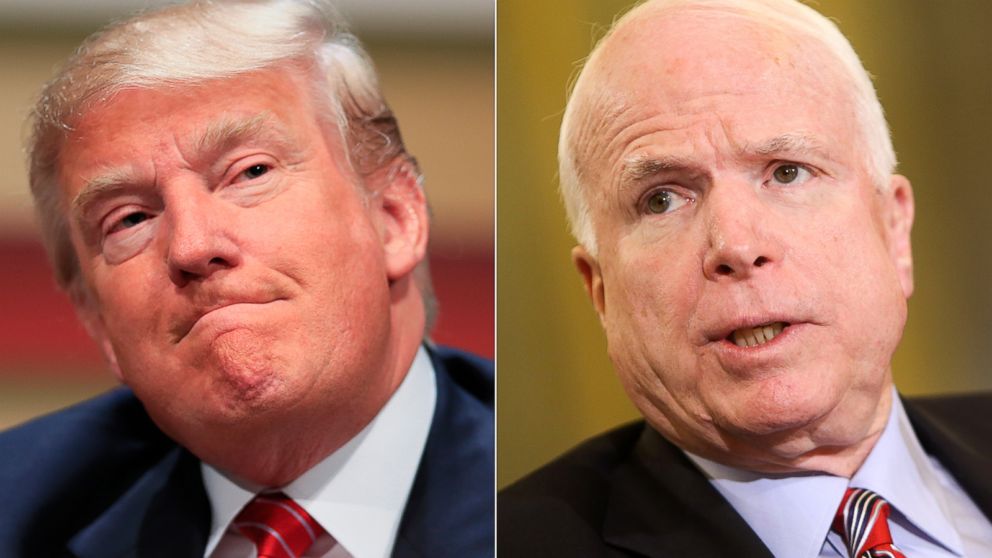 Trump says he doesn't owe McCain apology
Wildfire sweeps
across California freeway
3 GOP candidates: Allow
guns in recruiting offices
Poll: Sharp divisions
remain on gay marriage
Anti-drunk-driving campaign
called sexist
Why SEC must tackle
Confederate issue head-on
Obama rediscovers audacity
Justice Kennedy speaks
on gay marriage uproar
Donald Trump surges
to top of new GOP poll
George H.W. Bush breaks
bone in fall
8 great Lowe's, Home Depot items under $10
Why everyone is freaking
out about Adobe Flash
What $100 will get
you in each state
Leaders react to 'historic'
Iran nuke deal
New video shows police
killing unarmed man
Mike Trout makes history
as AL wins All-Star game
Banished Pete Rose steps
back into limelight
How Amazon changed
the Web for good and bad
NFL faces challenge to
$12 billion DirecTV deal
Landmark nuclear
deal reached with Iran
Obama lauds Iran deal,
issues warning to Congress
The secret hidden
in red Solo cups
What you need to know
about Comcast Stream
U.S. airlines make record
$19.7 billion in profits
Funny foreign warnings
about traveling to the U.S.
John Oliver rant on stadium
funding hits right notes
The scary truth about locks,
according to experts
How Scott Walker became
a conservative star
Drug lord's escape a major
blow to Mexican govt.
Eurozone summit reaches
deal on Greek bailout
Nintendo president
Satoru Iwata dies at 55
New Powerball rules lower odds of winning jackpot
Stubborn Boston snow
taking forever to melt
U.S. in tough spot as
nuke deadline passes
Donors call for calm as
GOP backbiting grows
How MLB's All-Star Game
lost its way
San Francisco's 'sanctuary'
status under fire